NEWS / EVENT BLOG ITEMS - SCROLL DOWN TO VIEW ALL
4/13/2021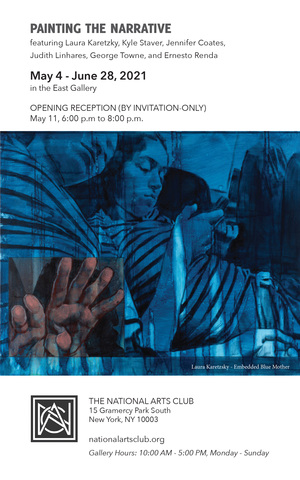 Spring / Summer 2021: I will be in an upcoming group exhibition at The National Arts Club called "Painting the Narrative", curated by Dee Shapiro. She's chosen three of my paintings, one from 2008, another from 2011, and another from 2015 to be a part of a six-person show that examines contemporary ideas about Narrative Painting in the newly renovated East Gallery of the Club.

The show also features the work of Laura Karetzky, Kyle Staver, Jennifer Coates, Judith Linhares, and Ernesto Renda. It will be on display from May 4th through June 28, and gallery hours are 10am-5pm, Monday through Saturday at 15 Gramercy Park South.

Click on the image to be linked to the National Arts Club's Exhibitions page to read about the social distancing guidelines and call-ahead reservation options, and please, come check it out!
---
January 2021
1/2/2021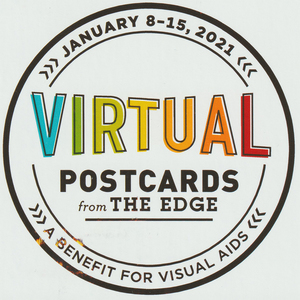 January 2021: Happy New Year everyone!! I will again have an artwork in this year's "Postcards From The Edge" show, hosted by VISUAL AIDS... this year of course they are having it be a "Virtual" Event, due to the Coronavirus and the need for social distancing. But click on the image to be linked to the VA site, and read how you can view all artworks starting Friday, 1/8/21 at the V.I.P. Preview from 6-10PM, and then sales will start Saturday 1/9 and go through 1/15, first-come-first served.