January 2011
12/26/2010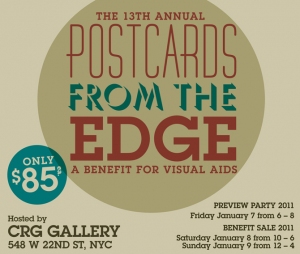 January 2011 - As I do every year, I will have a painting on a postcard available for sale at the "Postcards From The Edge" Benefit for "Visual AIDS". Click on the Image above for details!
---
November 2010
11/28/2010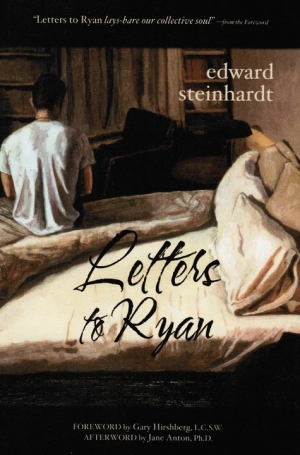 November 2010 - Painting by George Towne from 1997 called "Lucio on Tony's Bed" featured as the Cover Art of a new book of Poetry called "Letters to Ryan" by author/poet Edward Steinhardt. Click on image to link to Publisher "Margaret Street Books" in Key West, FL to order a copy!
---
October 2010 - inclusion in Group Exhibition
11/28/2010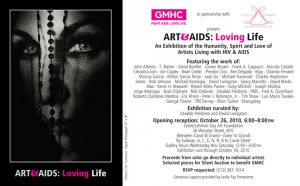 October 2010 - Two Paintings & two Life Drawings from George Towne were featured in the Group Exhibition "Art & AIDS: Loving Life", held at the Leslie/Lohman Gallery
---
Sept 2010 - Inclusion in "Completely Stripped"
9/26/2010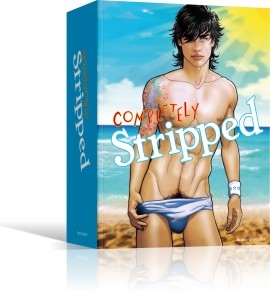 September 2010 - Four of George Towne's artworks are reproduced in the German-based publishing company Bruno Gmuender's new Softcover Book: "Completely Stripped"; click on the image above to check it out at their website. Also available at Amazon.com and TLAVideo.com !
---
August 2010 Group Exhibit
8/26/2010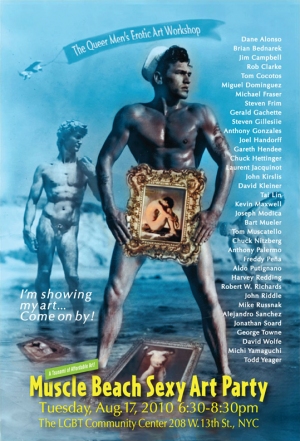 George Towne's artwork was featured in the one-night Event "Harvey Redding's MUSCLE BEACH SEXY ART PARTY" at the LGBT Community Center on August 17th, 2010.
---
"Next" Magazine Cover - February 2010
7/24/2010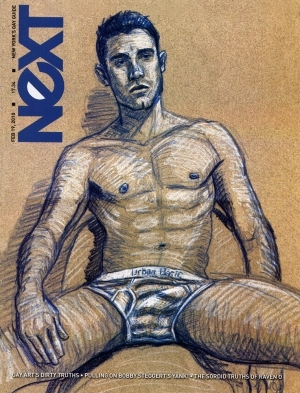 "Next" Magazine Cover - February 2010

George Towne's Life Drawing "Man in Underwear (Felipe)" was featured on the cover of the February 2010 issue of "Next" Magazine. The piece was also highlighted in an exhibition at the Leslie/Lohman Gallery called "Drawn Together", curated by Rob Rosen.
---
American Artist Magazine - December '09
2/15/2010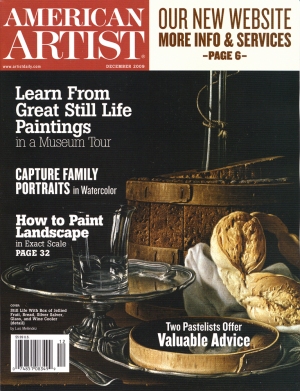 Please click on the Magazine Cover above to be linked to the recent article about George Towne's artwork in the December '09 issue of "American Artist" Magazine.

It's called "The Benefits and Limitations of Painting Personal Imagery" by Editor M. Stephen Doherty.