NEWS / EVENT BLOG ITEMS - Scroll down to view all
7/10/2019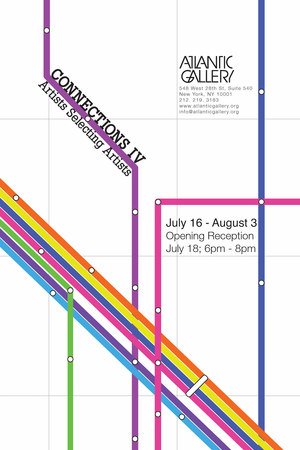 July 2019 - Happy to announce that I'll have two new small works, both landscapes, in a group exhibition at the Atlantic Gallery in Chelsea this month. "Connections IV: An Invitational Exhibition of Artists Selecting Artists" will have an opening reception Thurs. July 18th from 6-8pm at 548 West 28th St, Suite 540 in West Chelsea, and the show will be on display until August 3rd. Come to the opening and say Hi, or check out the show during it's run if you are able! (Click on the image to be linked to the gallery website, or visit www.atlanticgallery.org ).
---
June 2019
6/25/2019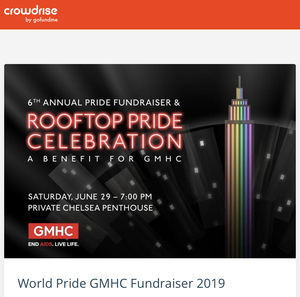 June 2019 - Happy Stonewall 50 / World Pride, everyone!! In order to help in the effort of GMHC to make their goal for their Rooftop Pride Celebration Fundraiser on 6/29/19, I'm donating one of my sexy male figure drawings as a raffle prize. The winner of the prize will be able to choose one drawing from a selection of 15 I've set aside. If you're in the area, come to this cool event to celebrate with us this Saturday, or if you're out of town - please consider making a donation at the link below - hit the image to be linked to their "Crowdrise" page (any amount is appreciated !)
---
February / March 2019
2/7/2019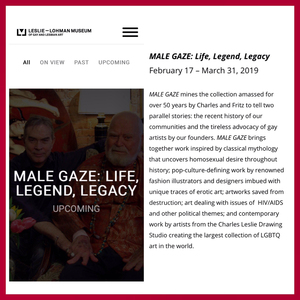 February / March 2019 - Happy to announce that I'll have an artwork in this show called MALE GAZE of art from the collection of the founders of The Leslie Lohman Museum of Gay & Lesbian Art ! Open to the public from 2/17 to 3/31 in the Wooster Street Museum space, full details at www.leslielohman.org (or click on the image to be linked).
---
February 2019
1/23/2019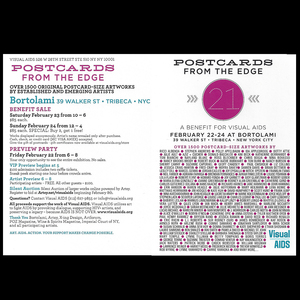 February 2019 - Save the date for the 2019 "Postcards From The Edge" Benefit weekend for VISUAL AIDS! As usual I've created a postcard-sized oil painting, as did hundreds of other artists... signed on the back so you have to guess who's is who's. This year it will be at a gallery down in Tribeca called Bortolami. The Preview Party (Friday 2/22, 6-8PM) is always a blast to see all the participants and all the work on the walls - so if you can make it, try to go then. If not, the sales happen the rest of the weekend on Saturday & Sunday... click the image for the website & all the info. Hope to see you there !
---
December 2018
12/17/2018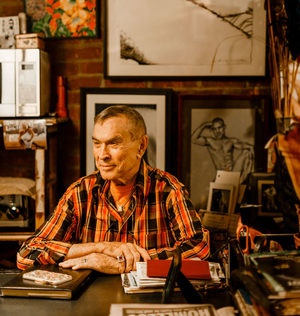 December 2018 - There's a very good and extensive article right now on "artsy.net" called "Inside the 'Phallus Palace, Charles Leslie's Trove of Queer Art"... over his shoulder in this pic from the article is a drawing he bought from me of model Giovanni in a jock (under a very erotic Andy Warhol Felatio-scene Print I cropped out for my social media posts). Charles is one of the people from my past most responsible for making me not shy away from presenting nudes or explicit content in my artwork, and he's one of the Founders of the Leslie-Lohman Museum of Gay & Lesbian Art here in NYC. Check it out!! (Click the photo to be linked to the article).